JRi Shocks shared Allgaier Motorsports Racing Shocks's post.
1 day ago
Congrats to Chad Simpson, the Brinkman's, and the whole #DeuceNickel team on winning the final night of the MLRA Fall Nationals at Lucas Oil Speedway and bringing home the Lucas Oil MLRA Championship on JRi Shocks! After 15 years of Chad driving for Bud and Denise Brinkman, this was the final year together. It was a joy to work with Chad, Gus, and Waylon all year and achieve the goal we all set out to get. Great work team and thank you to Bud and Denise! ... See MoreSee Less
After clinching his second @MLRA title, Chad Simpson rejoins 's Top 25 power rankings presented by @JRiShocks: https://t.co/bQqc8RMvxr
1st practice of the day! #TRD @OffAxisPaint @iPullUPull @mtfxgraphics @RaceFaceTV @JRiShocks @GoPro @WickedAudio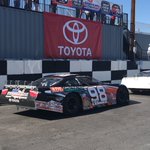 . @LangleySpeedway @NASCARHomeTrack @PRNAtTheTrack I wanna thank @keenparts2 @KeenParts @DDVirginia @wpracingshocks @JRiShocks @FiveStarBodies @BuzzeRacing for all the support and my awesome car owner Raymond Robinson for gov by our team good equipment 🏁 2 wins tonight Awesome
Adam put in some practice laps at All American Speedway this evening and will make his first PCS Late Model start tomorrow night. #TRD @rynopower @offaxispaint @jrishocks @wickedaudio @ipullupull @knfilters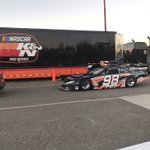 Adam will make his PCS debut at Roseville Speedway this Saturday night. Photo Credit~Jason Wedehase #TRD @OffAxisPaint @JRiShocks @iPullUPull @knfilters @RaceFaceTV @rynopowerlife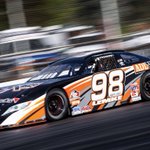 #Pittsburgher100 winner @BobbyPierce32 makes the biggest jump in this week's Top 25 power rankings presented by @JRiShocks:
2 Rounds of practice complete..... Qualifying up next! @offaxispaint #TRD @amsoilinc @ipullupull @rynopower @wickedaudio @jrishocks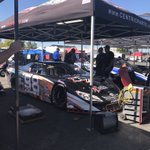 Load More...